Schedule an appointment
When your vehicle requires body repair after a collision or other accident, please complete our Body Shop Appointment Form and one of our repair specialists will contact you quickly. We strive to get your car back to factory specifications and on the road as soon as possible!

Insurance Integration
We work seamlessly with insurance companies to bring you the best and most affordable solution matching your vehicle repair requirements. Never hesitate to inquire about insurance policies, coverage and deductibles when having your car restored after an accident!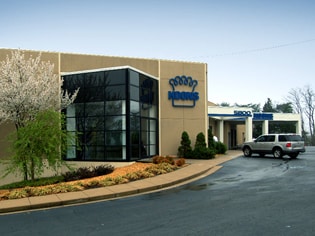 Our fully equipped collision repair shop can handle your auto body repair needs. We operate closely with insurance companies to ensure that your vehicle returns to a like-new state quickly. The paint shop works tirelessly to match all colors and trims, yielding a factory-quality finish. From a mild fender bender to a more serious car crash, no one likes a car accident. Allow our trained professionals to complete your automobile restoration to manufacturer-specified standards.